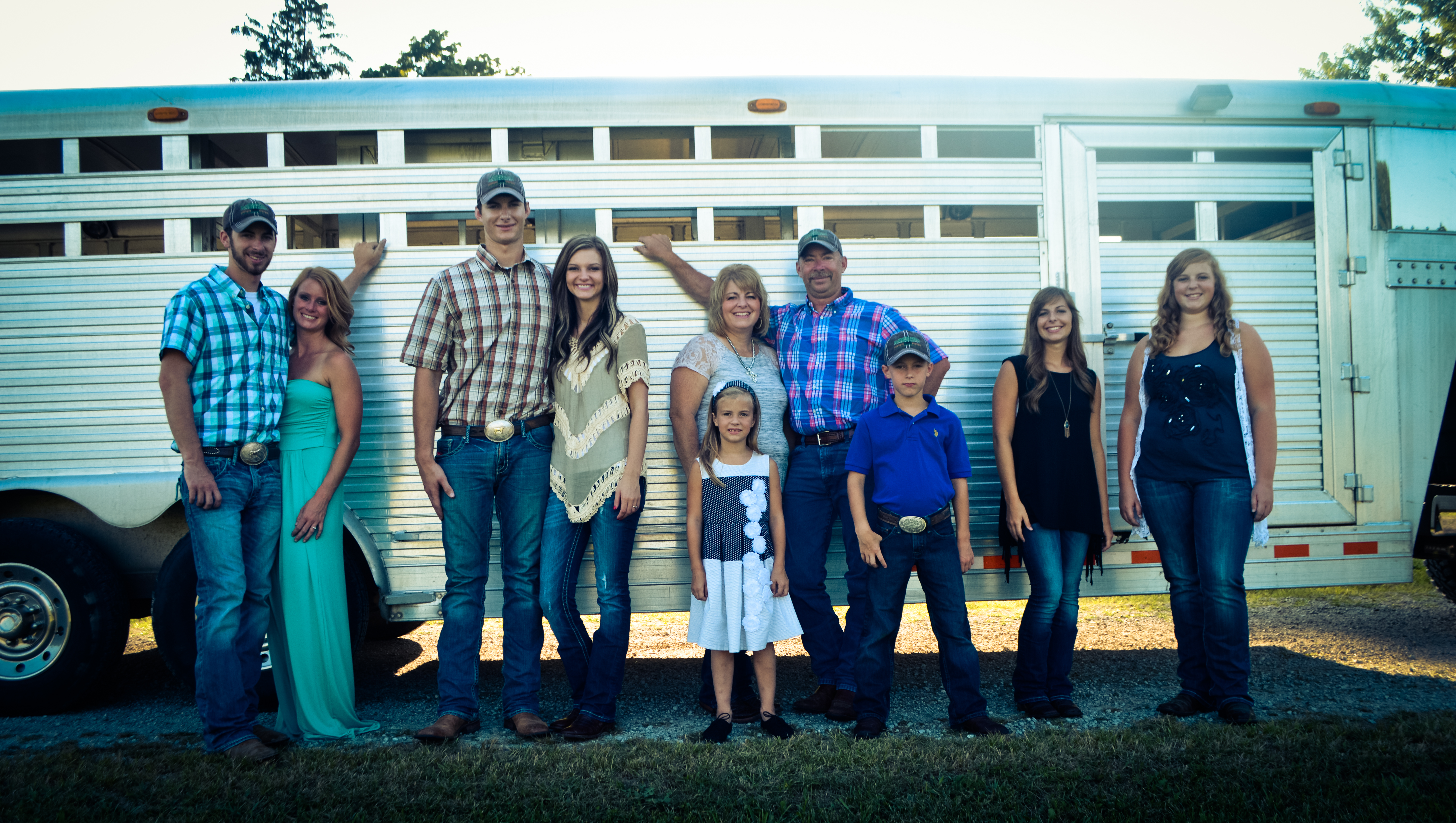 In 1994, five years after my wife Kris and I were married, the dream of owning our own farm was accomplished. From 1989-1994 we had started a commercial herd of cows at my dad's farm and we also farmed at the time with my in-laws. When we purchased the farm, we had 20 commercial cows and started feeding 40-50 steers a year. Through the feedlot and the cow herd I began realizing the difference in genetics and became interested in angus cattle.
In 1998, we purchased our first five angus heifers from Harvey Underwood in North Manchester, IN. By 2001, we had assembled forty-five registered angus cows and sold all of the commercial cows. Most of the cows were purchased at the following dispersals, Devir Taylor Angus, Cabin Creek Angus, Bittersweet Station, Wagner Angus and Anderson Circle Farm.
We have been active in 4-H Youth Programs in various ways. We are on the Dekalb County 4-H Council, local 4-H Club leaders and I currently serve as the Dekalb County Beef Superintendent. Participation in 4-H and exhibiting cattle has been a part of our family since 2001. Our four older kids have participated in exhibiting cattle at the county, state and open shows. We have enjoyed family, friends, and friendly competition and we are looking forward to another 15 years as our two younger kids complete their show careers.
At Eastview Angus, family is what matters the most. We have been blessed with six great kids: Caleb 21, Tyler 19, Anna 17, Abby 14, Jesse 8, Lydia 5. The kids have not only been involved in showing the cattle, they have invested in the cattle by helping with the breeding, calving, vet work, hay work, and day to day chores. Cattle have been part of our life since our family started and we expect the tradition of raising Angus cattle will continue into the next generation here at Eastview Angus Farm LLC.